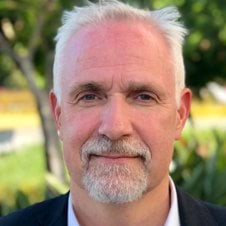 Henrik Brandt
Senior Product Director, TRIOS – Product Management
I started working in 3Shape in 2014 and it is an awesome place to work! I manage a large team of Product Managers that work with our flagship TRIOS intraoral scanners - both hardware and software. Besides working with some of the most amazing people in the industry, I get to take part in our long-term strategy and  research - and that is very exciting. Before joining the 3Shape TRIOS team, I worked in our Orthodontics team as Product Director - and still have a lot of passion for orthodontics to this day.
Before joining 3Shape, I worked in various CRM and ERP Product Management positions for more than 15 years. And before that, I was a computer geek implementing networks and databases at customer sites. 
In my spare time I write reviews of American Whiskey and I'm the author of the first book on that topic in Danish. I'm based in Copenhagen and married to my wife Lene (and according to her, my 340 bottles of Bourbon). My daughter Cecilie was born in 1994 and we have a Golden Retriever called "Harley".
Want to see one of our cool products? Check this video out: