We need the sharpest and brightest minds to keep driving our development in 3D technology, next-generation cloud solutions, and agile software development.
In a career with us, you'll be empowered to try new things. We're not in the business of simply improving dental workflows - we want to change the landscape of the entire dental industry.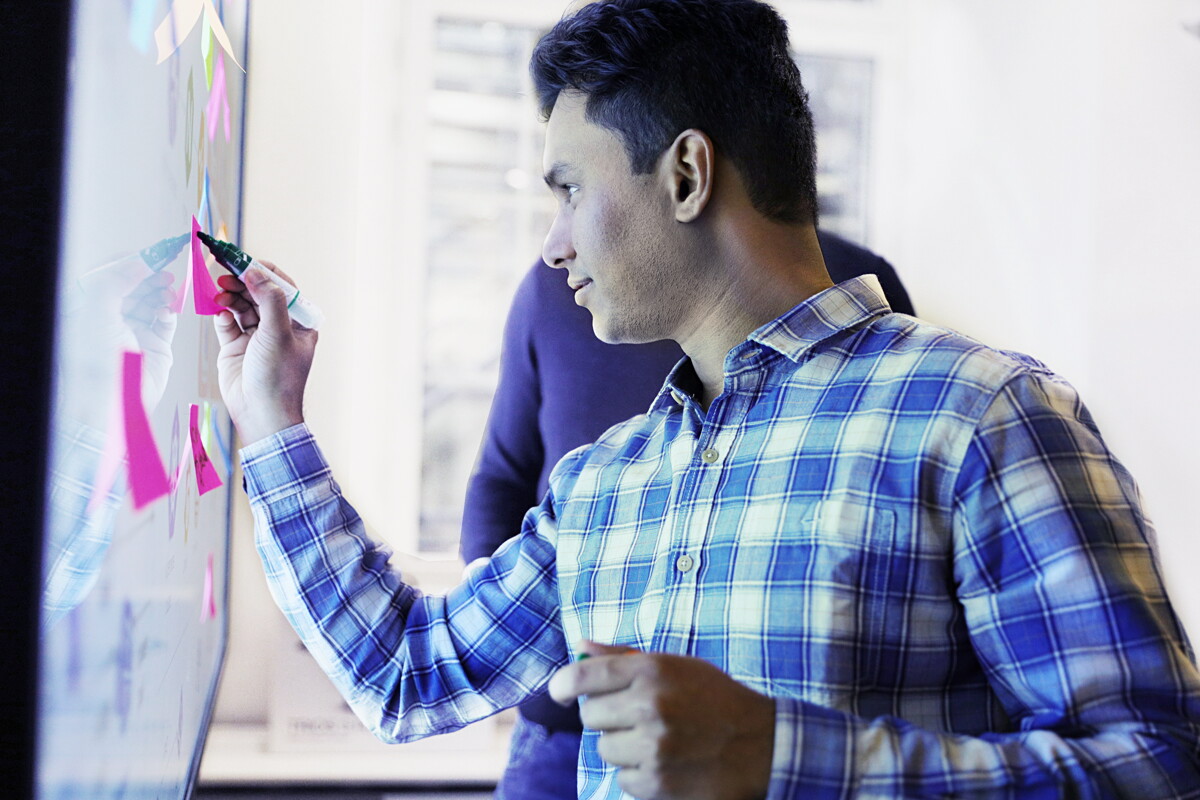 We're on a mission to change dentistry
We believe that there is always a better and more efficient way to provide care and dialogue around dental treatment. We also believe that none of this can be done alone, which is why we collaborate with a network of dental professionals, industry leaders and resellers.
We innovate for superior patient care. For us, this means we work on solutions that make a real difference in the lives of both patients and dental professionals around the world.
We love what we do
At 3Shape, you will immediately feel at home with our diverse and unique team. Our employees take their job seriously and work hard but also thrive on team enrichment whether it be by sharing knowledge, building upon complementary strengths or wanting to hang out together during off-hours in our social clubs. We have the right mix of professionalism, fun and innovation to keep you engaged and challenged. As a privately-owned company, decisions are made fast and we stay agile. We celebrate those with a can-do attitude and those that strive for success. In the words of 3Shapers:
My biggest motivation is making products that improve people's lives, and doing my work without obstacles. I feel very empowered.

Rahul Venkatram

Senior Product Manager

I get to work with cutting edge tech and the latest in the regulatory affairs landscape. It is super exciting to bring truly novel dental technologies to global markets.

Shreyosi Chakraborty

Regulatory Affairs Specialist

As a mechanical engineer, I get my hands dirty. We are part of the entire workflow – from construction to documenting and work side by side with production and testers.

Asbjørn Harder

Mechanical Developer in Scanner Development

3Shape has a strong emphasis on R&D and is looking for the next big thing all the time. It's really exciting to be a part of that.

Laura Penman

Integration Engineer, Milling Machines
Our values
Our 8 values represent the core beliefs from which we develop our culture, our brand and our business strategies. They are not just who we are as a company, but also who we aspire to be.
The application process
Your application should express what excites you about 3Shape, and how your skills and experience are the perfect fit for the role you are applying for.

The recruitment process for most vacancies involves at least two interviews. The first interview is to align skillset and motivation for the role; the second interview is to further demonstrate professional and personal skills, including values.

New 3Shapers receive an introduction to their role, team and company, including access to the learning management system, our intranet, and communication tools, such as slack and skype for business.
Your development
At 3Shape, we ask you to bring your best self to the table. In return, we offer a career with significant opportunity for personal and professional development according to your specialization and the career path you want to follow. Our view on development is as follows:
Daily work

70% of your development comes from your daily work such as new projects, new roles, and collaborating with new colleagues.

Relationships

20% of your development comes in the form of feedback, mentoring, coaching and networks.

Training

10% of your development comes from internal and external trainings and seminars that are clearly linked to your daily tasks.
Our biggest assets are our people and culture 💗
Life at 3Shape is great! We bring passion and talent to work every day to innovate for superior patient care. 3Shape is built on a culture of thinking differently and being innovative when solving challenges. We embrace new ways to exchange ideas with colleagues across departments and think and work in an agile way. Experience the everyday #lifeat3Shape across the globe on Facebook.
Follow us on Social Media
About 3Shape
3Shape develops 3D scanners and software solutions that enable dental and hearing professionals to treat more people, more effectively and with superior care. We are a global market-leading provider of dental and audio technology for laboratories and clinics.
Our growing talent pool of over 1,600 employees spans 35+ nationalities and is energized by knowing that together, we contribute to a better world.
Two graduate students founded 3Shape in Denmark's capital, Copenhagen in the year 2000. Today, 3Shape employees serve customers in over 100 countries. As a privately-owned company, decisions are made fast, and we remain agile.
3Shape is headquartered in Copenhagen, with development teams in Denmark and Ukraine and with a production site in Poland. 3Shape is a global company with presence in Europe, Asia and the Americas. Check out the ratings of 3Shape as employer on Glassdoor.
Already working at 3Shape?
Let's recruit together and find your next colleague.