Full Stack Developer
🤝 We are looking for purpose-driven Full Stack Developers to join our teams! Become part of the 3Shape journey 🚀
​Do you love developing software?
... Especially software that makes a difference by helping medical professionals in their daily job? Are you looking for a team where you get both the responsibility and the support that will take your skills to the next level? Then we might be the place for you 👨‍💻👩‍💻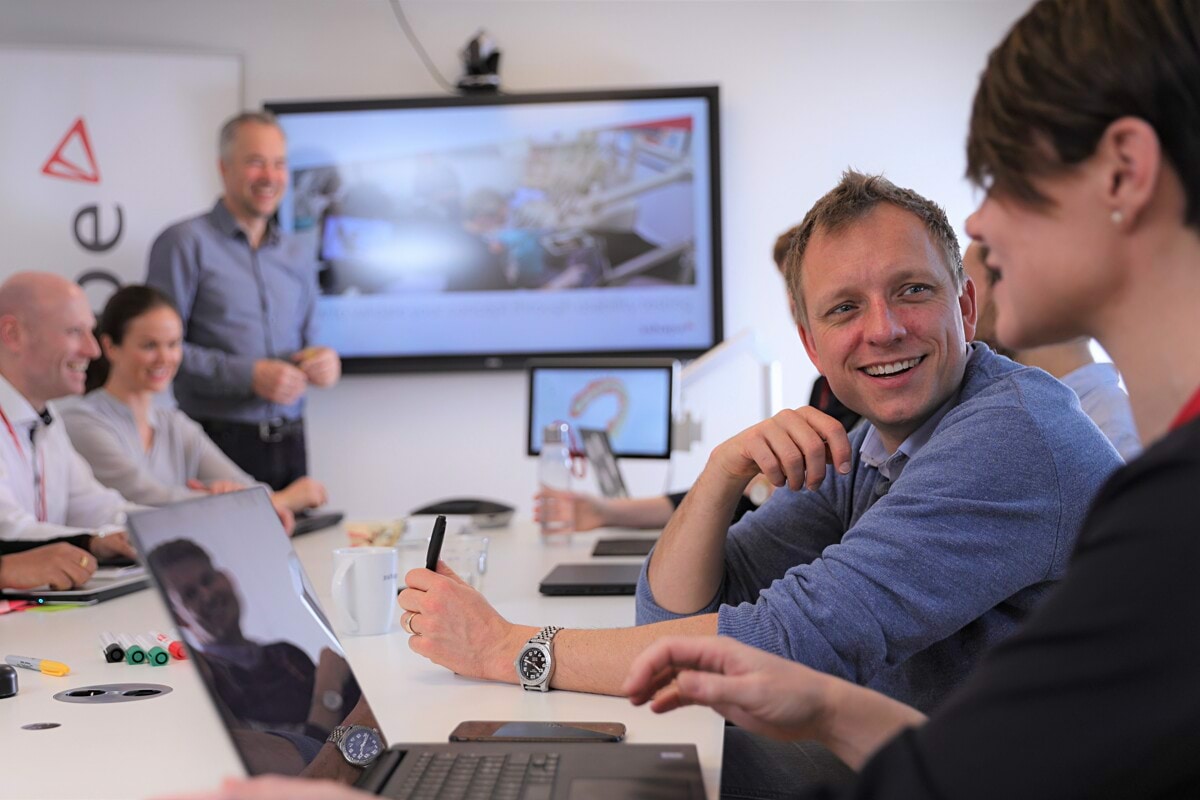 3Shapers are entrepeneurs, challengers and innovators
3Shape develops 3D scanners and software solutions that enable medical professionals to treat more people, more effectively and with superior care. We are a global market-leading provider of dental and audio technology for laboratories and clinics. Creating great innovation requires diverse teams. Our growing talent pool of over 1,600 employees spans 35+ nationalities and is energized by knowing that together, we contribute to a better world. 3Shapers are entrepreneurs, challengers and innovators… values that are at the heart of everything we do.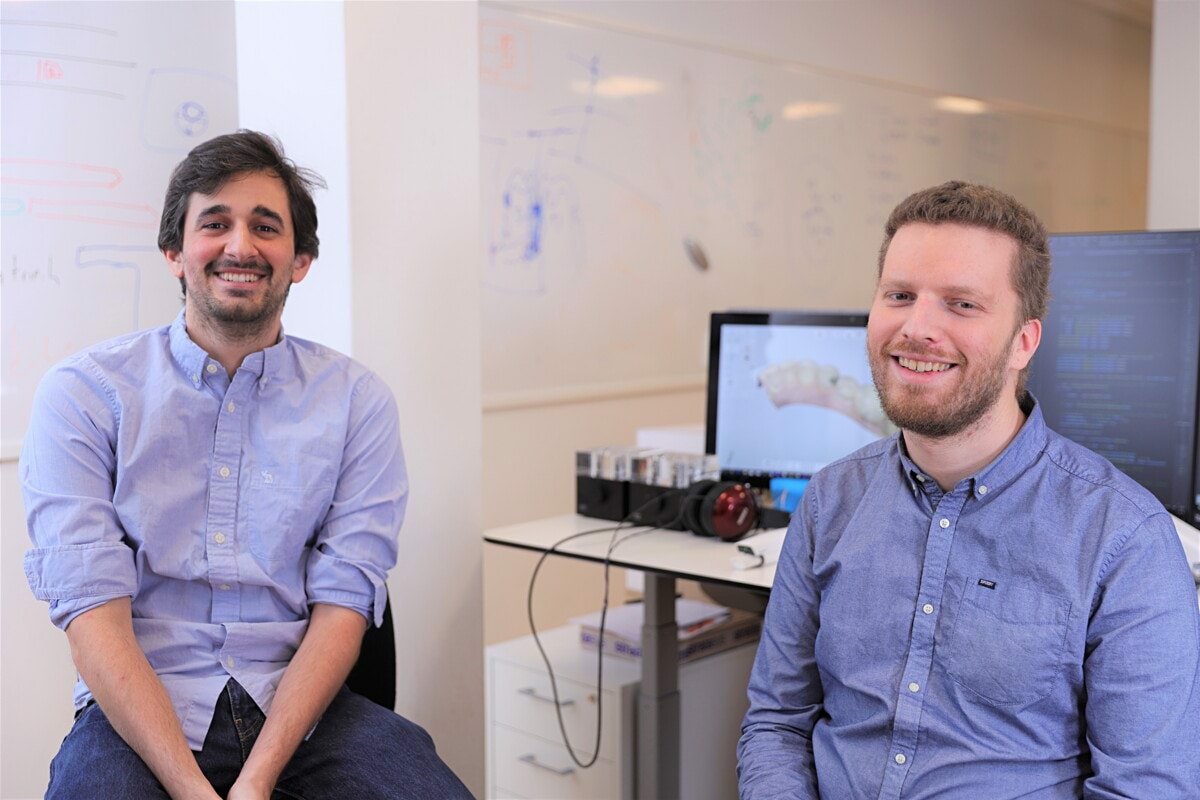 You are important to us from day one
We develop both on our own and together. We commit to challenging each other through our very own technical guilds and '3Shape R&D Academy' where you can expect to be challenged by other bright minds and contributing with your own unique skillset.
"When a colleague joins 3Shape, they can expect that they will be included in all parts of the process from day one! It does not matter if it is your first day. Your voice will be heard as much as everybody else's. I think that is really great"
- Jiri Korinek, Software Architect, Dental Platform
Full stack positions
Our tech stack enables us to build 'cool stuff' that wasn't around yesterday. This means working with e.g.:
Microsoft Azure ◽ AWS ◽ c# ◽ c++ ◽ Angular ◽ .Net Core ◽ Azure Event Grid and Event Hub ◽ Helm ◽ Kubernetes ◽Docker ◽ Terraform ◽ Computational Geometry ◽ Image Processing ◽ Machine Learning ◽ Tensorflow ◽ GPGPU ◽ CUDA ◽ Automatic Testing ◽ DevOps ◽ WPF ◽ WCF ◽ DDD ◽ OOD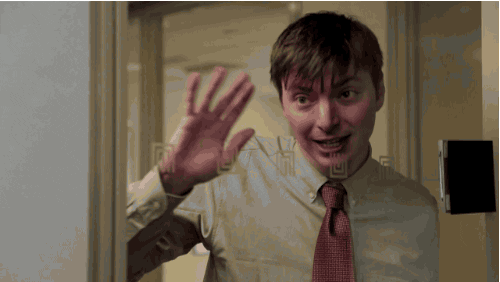 C# Developer
You will be implementing major, new features, improving current features and fixing bugs to keep end-users happy and competitors at bay. You will be executing refactorings and redesigns to keep tech debt in check and building automated tests of you own code and updating documentation if needed
C# Developer Audio Solutions
We are looking for an experienced C# Software Developer to work in our Kyiv office and join a well-established cross-country Kanban team with the mission to develop Audio Solutions software (https://www.3shape.com/en/products/audio-system). 3Shape Audio Solutions products are used worldwide by the audio industry to design and print custom hearing aids, music headsets, personal communication devices and noise protectors. We develop the full software scanning and modelling package, which includes desktop applications, database integration, as well as customer ERP system integration and cloud services.
C# Software Developer for CAD Restorative
Amongst other, your responsibilities include: Design user interface and implement workflows in a new project for dentistry, ensure high maintainability of the code, e.g. through designing and implementing automatic tests, ensure high code quality, e.g. through reviews, refactoring, processes, code metrics, etc. and develop the coolest 3D application in C# (full-stack).
C# Developer
The 3Shape ecosystem of dental actions and services is growing. To go even further we need to build integrations that involve both cloud and Windows applications. Team Octopus, eventually being 6+ developers in DK and UA, is looking for new members who can build the framework for future integrations and data sharing.
We use C#/.NET to build plugins to our Dental Desktop Windows application so you should know about WPF / WCF. We work very agile and in short development cycles to provide continuous delivery, still with high quality in mind. That means DevOps, i.e. your responsibility is to make the whole chain work, from code and tests to releasing and monitoring. Test automation is a must.
Full Stack .Net Developer
3Shape is looking for an excellent FullStack .NET developer to optimize, maintain, and develop the important manufacturing module that interfaces with the 3ShapeCAD software, as well as the newest Milling machines and 3D printers.
You will be part of a highly skilled and dedicated team. We value teamwork, we help each other, and we have fun together. You should be a quality-oriented software developer with a strong continuous delivery mindset that likes to try new paths, come up with solutions and collaborate with others to improve the end result.
We have utilized a range of technologies including Visual Studio, C#, WPF, MS SQL, TeamCity, Jenkins Git etc.
Meet Oleksandr
Oleksandr has been with us for 5 years. He recommends 3Shape for the following reasons: 1) we are working on cutting edge projects, 2) You are provided with the tasks to ensure development in personal skills and development, 3) he is inspired to create high quality products that brings value to the customers, 4) we are a truly international organization, and 5) We have a lot of fun!
Our values
Our 8 values are the foundation of how we work together. They are key beliefs that every employee can use for guidance.
We want to make a difference. Our efforts enable people across the world to enjoy better lives.

We use and create the latest technology, and always challenge to do things smarter. We are curious, experiment and do things that can't be done!

The best solutions are easy for our customers to use and help them grow their business. Take a user perspective, and all else will follow.

We are ambitious, in everything we do. We always enter the field to 'steal the show' with best-in-class products.

We believe the best results are achieved by empowering the people and teams closest to the action.

Take responsibility, trust your own decisions, speak up, take initiative.. be active in making 3Shape brilliant!

Take intelligent risks, chase opportunities, slay obstacles, learn from mistakes... while moving fast as true entrepreneurs!

We are not looking for crazy, but a touch of wacky goes a long way while we do serious business. In the team, across functions, around the world - as one family!