3Shape develops 3D scanners and software solutions that enable dental and hearing professionals to treat more people, more effectively. Our products are market leading innovative solutions that make a real difference in the lives of both patients and dental professionals around the world.
3Shape is headquartered in Copenhagen, with development teams in Denmark, Ukraine, North Macedonia and with a production site in Poland.
We are a global company with presence in Europe, Asia and the Americas. Founded in a year 2000, today, we serve customers in over 100 countries. Our growing talent pool of over 2000 employees spans 35+ nationalities .
3Shape as an employer is committed to Ukraine . Our UA office has a 16 year-old history, and we are continuing to grow, hire and take care of our employees even during the war in Ukraine. Among other actions, we offer a paid military leave to those called to the military service as well as care about our employees' mental health by implementing different supportive activities.
If you are looking for stability and confidence in your future, we are the right place for you.
We are looking for a UX Designer who can use their design expertise to help optimize 3Shape's user experience.

At 3Shape, we work ceaselessly to provide innovative and collaborative workflows for the global community of dental professionals. We innovate and care for the customer. And you together with your team will continue to help transform user insights and data - into delightful and innovative experiences that drive business results and customer advocacy.
About The Role: 
You will join our diverse UX/UI team as part of the Digital Strategy & Customer Experience team located in central Copenhagen.
In your work you will be a big part of creating a truly connected, personalized and delightful experiences for our customers, supporting our dedicated company strategy to provide world class customer experiences.
We are looking for someone who knows how to translate quantitative data to user insights, conduct qualitative research and user tests that result in concreate recommendations that better our platforms, services, and products. 
On a day-to-day basis you will be expected to:
Conduct user tests, user research and develop concepts
Work with and analyze both quantitative and qualitative data to develop informed recommendations that improve our products
Form connections with customers and stakeholders, define problems and conceptualize new ideas, opportunities and benefits
You will have to turn abstract ideas into practical solutions and plans, and confidently make a sound evaluation and selection of the best solution for a problem
You will work in a Design Thinking culture with an iterative design approach and mindset.
Closely collaborate with UI designers and developers to create and adapt our platforms and services.
You most likely have: 
3-5 years of experience with various UX design, research and user testing methodologies
Experience with Interaction Design, Service Design and UI design
Ability to translate user insights into wireframes and mockups
Experience with UX tools such as: Personas, User Journeys Maps, Service Blueprints, VP Canvas, Empathy Maps etc.
You are proactive and make sure to validate your work with qualitative user research
Experience running and facilitating workshops and other studies
Ability to translate user pain points and needs into new usable and valuable features
Balance between being detail oriented and having a fast iterative approach ("fail fast" mindset or "don't let perfect be the enemy of done") 
Tools: Adobe XD (most used), Illustrator, Photoshop. Other wireframe tools such as Miro etc. is a plus
Be prepared for some travel days during the year
Being the part of us means:
Meaningful work that helps to change the future of dentistry
Work in a unique professional, friendly and supportive environment
Constant professional growth and development
A healthy work-life balance
Possibility of flexible remote work
Comprehensive benefits incl. 24 working days of annual vacation; medical insurance; compensation of lunches; paid sick leaves and child sick leaves; maternity and paternity leaves etc
Good working conditions in a comfortable office (not open space!) near National Technical University "KPI"
A parking lot with free spaces for employees
Occasional business trips to Western Europe
Opportunity to become a part of the success that 3Shape has created over the past 22 years.
Want to join us and change the future of dentistry?
For more information, watch our corporate video youtu.be/38-_SfPBptw, visit our web-site: www.3shape.com or contact by email recruit-ua@3shape.com.
Information about our open vacancies you can find here: www.3shape.com/...porate/Careers/#vacancies
You can follow us on social media :
www.facebook.com/3Shape
www.facebook.com/Lifeat3shape
www.youtube.com/user/3shape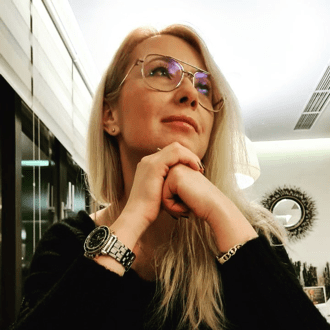 Contact
Liudmyla Saviak
Talent Acquisition Consultant – People & Organization
Our biggest assets are our people and culture 💗
Life at 3Shape is great! We bring passion and talent to work every day to innovate for superior patient care. 3Shape is built on a culture of thinking differently and being innovative when solving challenges. We embrace new ways to exchange ideas with colleagues across departments and think and work in an agile way. Experience the everyday #lifeat3Shape across the globe on Facebook.
About 3Shape
3Shape develops 3D scanners and software solutions that enable dental and hearing professionals to treat more people, more effectively and with superior care. We are a global market-leading provider of dental and audio technology for laboratories and clinics.
Our growing talent pool of over 2,000 employees spans 50+ nationalities and is energized by knowing that together, we contribute to a better world.
Two graduate students founded 3Shape in Denmark's capital, Copenhagen in the year 2000. Today, 3Shape employees serve customers in over 100 countries. As a privately-owned company, decisions are made fast, and we remain agile.
3Shape is headquartered in Copenhagen, with development teams in Denmark, Ukraine and Macedonia with a production site in Poland. 3Shape is a global company with presence in Europe, Asia and the Americas.
Already working at 3Shape?
Let's recruit together and find your next colleague.