R&D Software Development
·
DK - Copenhagen
Program Manager in MedTech Software Development
Join 3Shape in a brand new team with a key position in the strategic direction. Plan and coordinate new solutions from development to market.
Dentistry is in the midst of a digital revolution. Over the last 10 years, 3Shape's 3D scanners have been driving the 1st wave of digitalization of dentistry globally, benefiting the health of millions of dental patients. With technology comes endless possibilities and we are on a mission to innovate for superior patient care by taking digital dentistry to the next level. The 40+ colleagues in the stream are driving new radical innovation to the market and you will play a key role in this venture.
Pushing the boundaries of AI and high-performance data processing
As a Program Manager you will be the overall delivery lead for agile teams that together develop and deliver novel IT solutions to the global community of dentists. You will be a part of a highly motivated and skilled development environment, with a focus on both professional and personal growth.
Your responsibilities include building high-level plans and roadmaps together with Product Management, coordinating and aligning between contributing projects and teams, tracking overall progress and risks, handling critical dependencies, and managing stakeholders.
You will be the main driver for end-to-end delivery of advanced software technology with a strong focus on Artificial Intelligence (AI) solutions. In addition, you will be driving activities within clinical research together with our specialists. The idea behind our AI is to simplify the work of dentists and discover areas they may have missed with their own eyes. You will be a part of a solution which analyzes images to detect inconsistencies, irregularities, and potential issues even the patient has not noticed.
Your stakeholder landscape will span broadly across the organizational functions and levels. You will report directly to the Senior Director of the area and will have a large stake in resource planning for the delivery organization, play a key role in roadmap alignment with top management, and be the main driver for cross-functional and cross-program dependency management and agreements.
A new, agile team in the epicenter of strategy and innovation in 3Shape:
The department is new in the company, and everyone participates with a lot of energy and great spirit. We are people from different backgrounds, nationalities and age groups. We value working on delivering a good product, but also getting to know each other better through team events which we organize several times a year. Being a new team, you will join a culture which is still taking form and become a valuable member of what is, surely, a key department in the future strategic deliveries of 3Shape.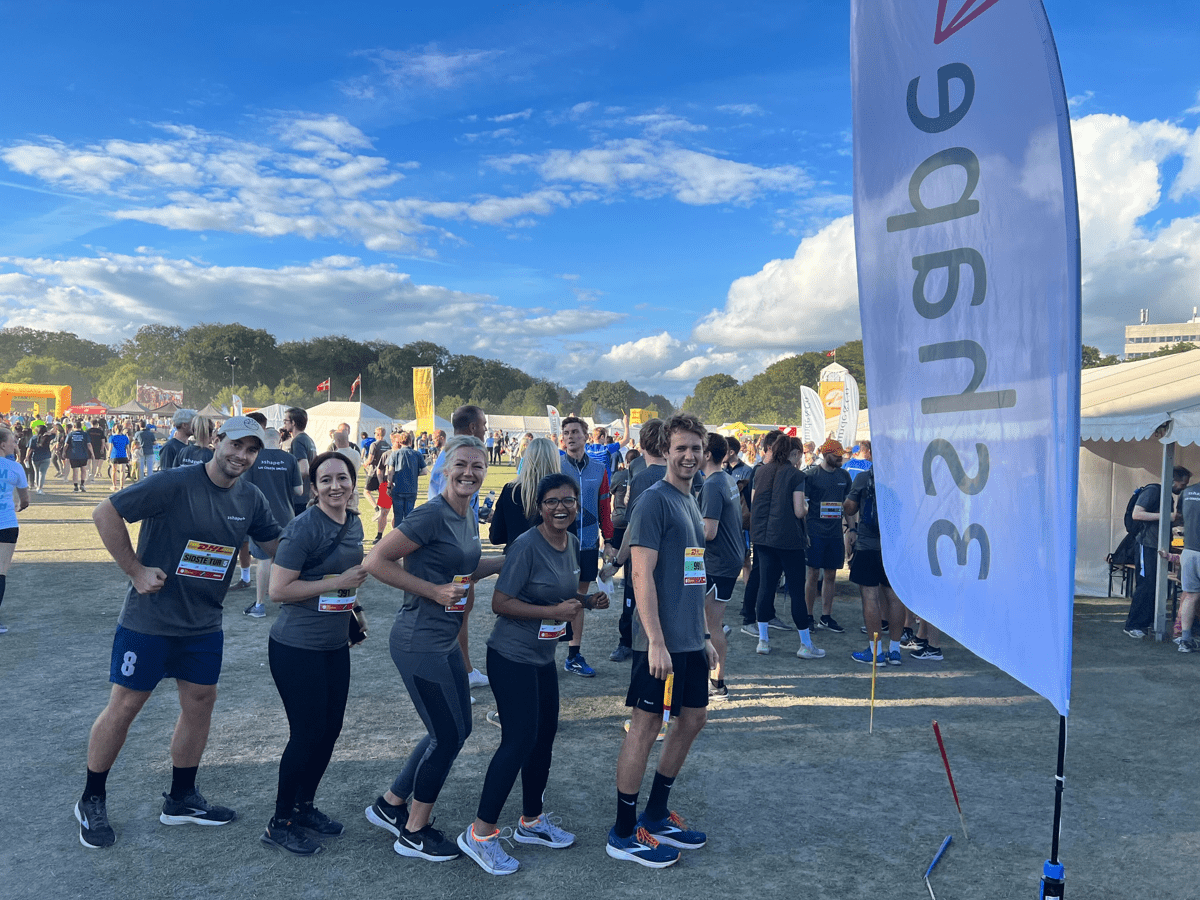 Your responsibilities will include:
Driving collaboration and motivation between teams spanning across specialist fields and geographical locations
Driving end-to-end delivery of innovative software releases and research projects across organizational functions
Aligning multiple project or team deliverables to ensure coherent prioritization and progress of ongoing activities
Ensuring break down of overall program deliverables into individual project requirements
Ensuring that teams across the organization follow through their commitments to the program
Develop, drive, and continuously update development plans aligned with external dependencies
Facilitate quarterly planning sessions within the program
Support the Senior Director in setting up and continuously reviewing the delivery organization (e.g. project and team setup)
Maintain overall timeline, risk analysis and report product deliverables to stakeholders including executive management team
We are looking for a profile with outspoken people skills to drive delivery of complex Software solutions in the MedTech field. In addition:
You have an engaging and open personality
You create followership, are self-driven, accountable, follows through and can manage high complexity
You have a personal drive and high energy level
You have strong interpersonal skills to work effectively with all levels of the organization
You thrive in the complex nature of product development and can manage uncertainties

The right qualifications can vary with each candidate, but we imagine that you have
2 years of experience as a program manager, preferably within development of advanced software solutions
5 years of experience as project or manager, preferably within agile software development
Medical device experience is preferred
Master's degree in IT, computer science, engineering, management or similar
Proficient in the project and/or program manager's toolbox, preferably certified
Strong communication and stakeholder management skills, fluent in English
3Shape: An exciting, visionary, and international place to work
A 3Shape scanner is used every second, every day across the globe supporting thousands of dental professionals with more than 10 million scans a year. And that number is just growing exponentially. Join one of the most exiting Danish tech companies in the medical device industry and make a visible impact on millions of dental patients worldwide.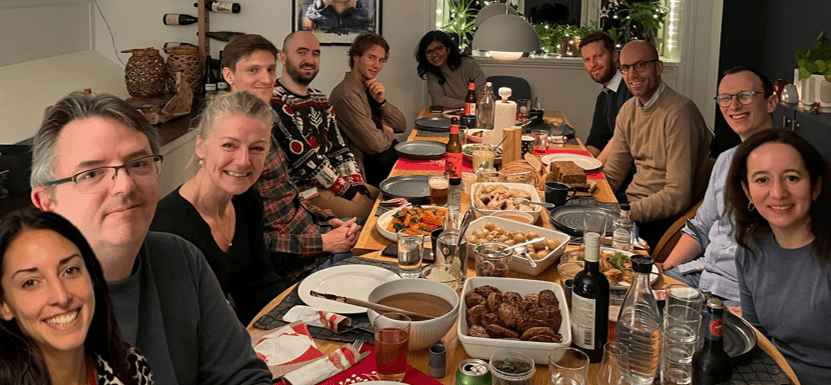 Become a valuable part of:
A vibrant and multi-cultural environment with social, diverse, and highly skilled and cooperative colleagues - we are more than 40 nationalities in our DK based office.
An attractive healthcare package to keep you fit and well.
Breakfast every day, and delicious and healthy lunch cooked by our private chefs.
A great social work environment with many optional activities and social clubs, ranging from wine & beer, board games, running to bicycle clubs.
Good work/life balance e.g., work from home policy for up to 2 days per week.
Attractive offices and R&D lab spaces in downtown Copenhagen close to Kgs. Nytorv, Nyhavn, and the Copenhagen Canals.
Get in touch now!
If you are interested in this exciting opportunity, apply already today. We will review the applications continuously.
We encourage all relevant applicants to apply. We are committed to celebrating human diversity, and we trust that the best way to reach outstanding business results, is by welcoming diverse people into our community.
About us
3Shape started with a simple idea - to make 3D scanning better. 3Shape has 2,000+ employees globally, with 500 employees in Copenhagen HQ. With the help of dental professionals and amazing colleagues we are creating award-winning scanning solutions. Together, we contribute to a better world. Experience the everyday #lifeat3Shape across the globe on Facebook and Instagram. Visit our website If you want to read more about our company, recruitment process, or why 3Shape is a great place to work.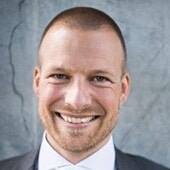 Contact
Simon Fischer
Senior Director, R&D Software – R&D Software Development
Our biggest assets are our people and culture 💗
Life at 3Shape is great! We bring passion and talent to work every day to innovate for superior patient care. 3Shape is built on a culture of thinking differently and being innovative when solving challenges. We embrace new ways to exchange ideas with colleagues across departments and think and work in an agile way. Experience the everyday #lifeat3Shape across the globe on Facebook.
About 3Shape
3Shape develops 3D scanners and software solutions that enable dental and hearing professionals to treat more people, more effectively and with superior care. We are a global market-leading provider of dental and audio technology for laboratories and clinics.
Our growing talent pool of over 2,000 employees spans 50+ nationalities and is energized by knowing that together, we contribute to a better world.
Two graduate students founded 3Shape in Denmark's capital, Copenhagen in the year 2000. Today, 3Shape employees serve customers in over 100 countries. As a privately-owned company, decisions are made fast, and we remain agile.
3Shape is headquartered in Copenhagen, with development teams in Denmark, Ukraine and Macedonia with a production site in Poland. 3Shape is a global company with presence in Europe, Asia and the Americas.
R&D Software Development
·
DK - Copenhagen
Program Manager in MedTech Software Development
Join 3Shape in a brand new team with a key position in the strategic direction. Plan and coordinate new solutions from development to market.
Loading application form
Already working at 3Shape?
Let's recruit together and find your next colleague.