3Shape is a Danish hi-tech company that creates 3D scanning and software solutions for healthcare industry, such as hearing and dental aid production, where we have a global leading position for more than 20 years.
3Shape is headquartered in Copenhagen, with development teams in Denmark and Ukraine and with a production site in Poland. We are global company with representation offices in Europe, Asia and the Americas. Founded in a year 2000, today, 3Shape serves customers in over 100 countries.
3Shape is looking for a Senior Business Analyst to join the Enterprise Applications (EA) team. 
As a Business Analyst within Enterprise Applications, you will join an international team and be working closely with the CRM, ERP, and eCommerce teams to design, build and implement new sales and subscription processes, which will be rolled out globally during 2022 and 2023. The project stakeholders will range from Senior Project Managers to Business Owners, so it is important that you are able to communicate and take the user perspective from all types of users.
Your key responsibilities will be:
• Design and document cross-functional process flows within Sales, Subscription & Customer Care 
• Consult with business analysts and Product Owners to identify business issues, objectives and priorities relevant to the Enterprise Applications 
• Write development specifications and help coordinate development tasks with Product Owners and Technical Leads

To succeed in this position, you will need:
• Intermediate to advanced experience with either a CRM, an ERP or an eCommerce solution 
• Excellent problem-solving and analytical skills 
• Strong time management and organizational skills
We offer:
Participation in producing market-leading technology products for customers around the world
Work in a unique professional, friendly and supportive environment
Constant professional growth and development
Occasional business trips to Western Europe
Competitive salary level
Good working conditions in a comfortable office (not open space!) near National Technical University "KPI"
39 working hours per week within flexible time-frame from 8:00 till 20:00
Possibility of partially remote work
A parking lot with free spaces for employees
A healthy work-life balance
Annual paid vacation (24 working days)
Paid sick leaves and a child sick leaves
Maternity and paternity leaves
Medical insurance (incl. massage in the office).
Compensation of lunches
Regular company events
Opportunity to become a part of the success that 3Shape has created over the past 20 years
We will be glad to welcome you in our team!
For more information, visit our web-site: www.3shape.com or contact HR department via e-mail recruit-ua@3shape.com.
You can follow us on social media:
https://www.facebook.com/Lifeat3shape/
https://www.facebook.com/3Shape/
https://www.linkedin.com/company/3shape/
https://www.instagram.com/3shape/?hl=uk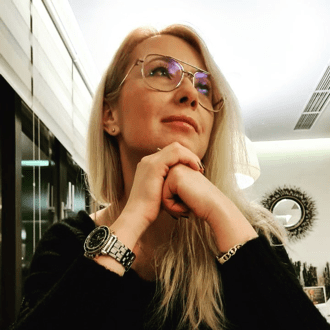 Contact
Liudmyla Saviak
Talent Acquisition Consultant – People & Organization
Our biggest assets are our people and culture 💗
Life at 3Shape is great! We bring passion and talent to work every day to innovate for superior patient care. 3Shape is built on a culture of thinking differently and being innovative when solving challenges. We embrace new ways to exchange ideas with colleagues across departments and think and work in an agile way. Experience the everyday #lifeat3Shape across the globe on Facebook.
About 3Shape
3Shape develops 3D scanners and software solutions that enable dental and hearing professionals to treat more people, more effectively and with superior care. We are a global market-leading provider of dental and audio technology for laboratories and clinics.
Our growing talent pool of over 1,600 employees spans 35+ nationalities and is energized by knowing that together, we contribute to a better world.
Two graduate students founded 3Shape in Denmark's capital, Copenhagen in the year 2000. Today, 3Shape employees serve customers in over 100 countries. As a privately-owned company, decisions are made fast, and we remain agile.
3Shape is headquartered in Copenhagen, with development teams in Denmark and Ukraine and with a production site in Poland. 3Shape is a global company with presence in Europe, Asia and the Americas. Check out the ratings of 3Shape as employer on Glassdoor.
Already working at 3Shape?
Let's recruit together and find your next colleague.