Department
Strategy and Consulting
What we do
3Shape Strategy & Consulting drives key strategic projects by using the same methodology found at top consulting firms. As an internal consulting unit, we work on high impact strategic and operational projects across the value chain in 3Shape. We support top management in its development and driving of 3Shape's overall strategy as well as providing decision-support on key topics.
Our team
Strategy & Consulting is located at 3Shape headquarters in Copenhagen. Our unit has a great team culture with a flat hierarchy and diverse backgrounds. We are ex-consultants from Bain & Company, Boston Consulting Group, McKinsey & Company and QVARTZ that report directly to the CFO of 3Shape. People and career development are a core priority for our unit, with several colleagues having moved on from Strategy & Consulting to managerial positions within 3Shape.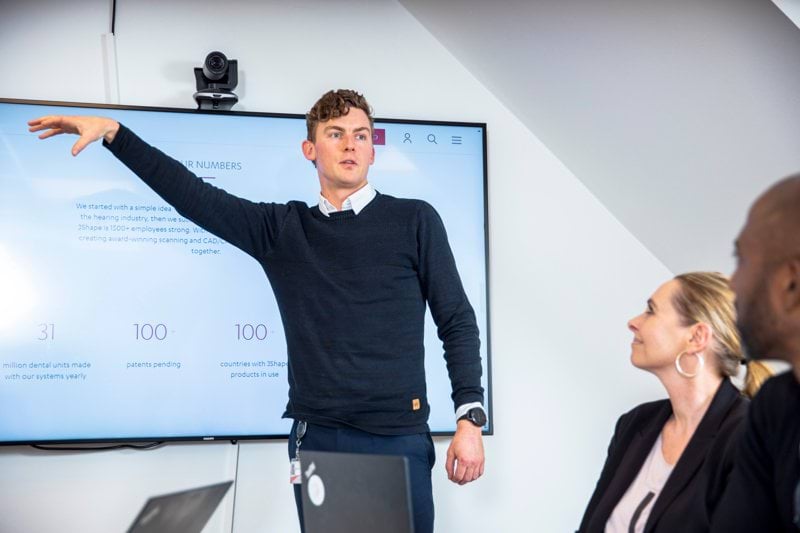 What's it like to work at 3Shape?
Anne Sofie shares what makes working at 3Shape so exciting to her: "3Shape has a super flat hierarchy. Even though I'm a completely fresh graduate straight out of school I get to work together with the people who make decisions and I get to help make recommendations."